CHIROPRACTOR Dawsonville GA
Welcome to In Stride Chiropractic, located in Dawsonville, GA. We strive to provide the highest quality chiropractic care for families and professionals in our community. At In Stride Chiropractic, our Dawsonville chiropractors do their best to help patients achieve long-term health goals at the most affordable price. We correct spinal joint dysfunction through chiropractic adjustments. Optimal spinal health improves overall health and performance.
In Stride Chiropractic
At In Stride Chiropractic, Dr. Bruns offers the most effective adjusting techniques and the best adjusting equipment on which to treat patients. Dr. Bruns also guarantees personal, patient-centered chiropractic care. Her goal is to enhance the spine's function for long-lasting health improvements. This requires clear communication between doctor and patient. She has perfected this aspect of healthcare and is pleased to share her knowledge with the population of Dawsonville.
WHY I BECAME A DAWSONVILLE CHIROPRACTOR
Dr. Bruns decided to open her chiropractic office in Dawsonville, GA because of the wonderful opportunities the city has to offer, and because of the welcoming community members. She has numerous years of experience treating a variety of conditions in patients of all ages. When Dawson county residents are looking for the best chiropractor in Dawsonville, I want to welcome them to In Stride Chiropractic. I pride myself on my patient-focused chiropractic care and individualized treatment plans.
COMMON CONDITIONS WE HELP
Chiropractic is an effective approach to healthcare that does not involve the use of drugs or surgery. The chiropractors at In Stride Chiropractic utilize spinal adjusting techniques to restore the proper biomechanical function of spinal joints. This helps to facilitate more efficient communication between the brain and rest of the body. The result is higher functioning immune and musculoskeletal systems and improved overall health and wellness. Throughout her career, Dr. Bruns has seen positive outcomes for patients suffering from: neck pain, back pain, sciatica, hip and knee pain, shoulder pain, pregnancy-related musculoskeletal discomfort, earaches, headaches, indigestion, and overall achiness and fatigue.
COMMON CHIROPRACTIC MISCONCEPTIONS
Too often, chiropractic is underutilized as a healthcare option. Treating patients non-invasively should be a priority. Chiropractic can be an extremely safe and effective treatment option before drugs or surgery are considered. Chiropractic works on the premise of preventative care and active patient participation. Achieving quality health takes effort and determination on the part of the patient and the doctor. At In Stride Chiropractic, we promote this type of healthcare with chiropractic.
SCHEDULE AN APPOINTMENT TODAY!
The best way to determine if In Stride Chiropractic can help you with your health goals, is to contact us! Send us a message on our website or call our office at (404) 314-9200 and we will respond promptly. When you are ready to take charge of your health and make positive changes in your lifestyle, contact In Stride Chiropractic. We look forward to seeing you in the office.
OFFICE HOURS
Monday
10:00am - 6:00pm
---
Tuesday
Closed
---
Wednesday
10:00am - 6:00pm
---
Thursday
Closed
---
Friday
10:00am - 6:00pm
---
Saturday
10:00am - 2:00pm
In Stride Chiropractic
78 Dawson Village Way North Suite 190
Dawsonville, GA 30534
(404) 314-9200
HOW TO FIND A CHIROPRACTOR IN Dawsonville
This guide will help you find the best chiropractic clinic in Dawsonville for you. When most people in Dawsonville decide they need a chiropractor, they end up doing a search and just picking someone at the top.
Being at the top of Google for the chiropractic search does not necessarily mean they are the best chiropractor for you. Follow the steps below to make sure you are picking the right chiropractor for you.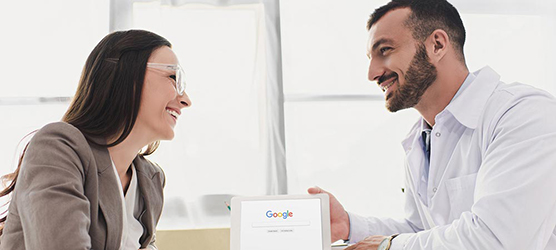 Time Needed: 5 minutes
Total Cost: USD 0.00
4 EASY STEPS TO FINDING A CHIROPRACTOR IN Dawsonville
Step 1: Open up a Google search
You will want to type one of the following in the search bar:
Chiropractor Dawsonville
Chiropractor 30534
Chiropractor near me
Best chiropractor in Dawsonville

Step 2: Review Their Website
The best chiropractors in Dawsonville put as much care into their website as they do into the rest of their office. By reviewing their website you will get a good feel for the doctor and if they are right for you.

Step 3: Check Out Their Reviews
Check out the Google Business Page of a chiropractic clinic you are thinking about visiting. It is easy for someone to say they are great, it's a different story to get other people to say great things about you.

Step 4: Give The Office A Call
Now that you have a basic understanding of what the office is about. Give them a call to make sure they fit the message that their website and GMB have been sending. You will know in a few minutes whether the office is the right one for you.